As news regarding COVID-19 continues to evolve, local government has allowed fitness studios to reopen again.
We're all facing a difficult time with the development of the Coronavirus; and the impact it is making. Unfortunately, things may get worse before they begin to get better.
Communication is key and is needed at a time like this. If you are sick (common cold, allergies, flu) - please stay home because you'll be kindly asked to go home. We will be using a temperature gun to allow access inside the studio.
Please make sure you are washing your hands as much as possible! Bring hand sanitizer with you and apply often. Avoid physical contact with others if at all possible. And try to keep your hands away from your face! And last but not least - smile and enjoy yourself in the yoga class; we can all use an extra smile during this difficult time.
While we continue to be vigilant, we understand the needs of our clientele and want to provide a safe environment for relaxing and de-stressing during these trying times.
As we get more guidance from our local, state and federal governments, we will keep you informed of any new developments.
We will kindly ask you to go home if you are sick such as "flu, coughing, allergies, sneezing" due to covid-19 issues.
Please get yourself checked if you feel sick and get the vaccine. Thanks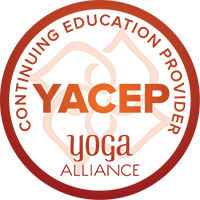 © Copyright Scleranthus Aerial Yoga Studio