Reconnect and rejoice! COME JOIN US AND GET READY FOR A REFRESHING AND BALANCING AERIAL YOGA EXPERIENCE.
note: WE OFFER CEU COURSES FOR THE YOGA ALLIANCE REQUIREMENTS, RETREATS (both private and group), PRIVATE CLASSES IN SOUTH FLORIDA ONLY, THANK YOU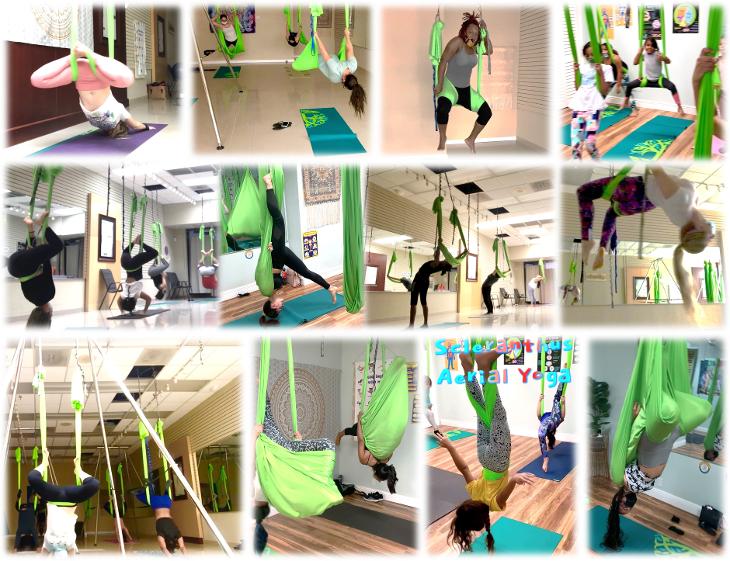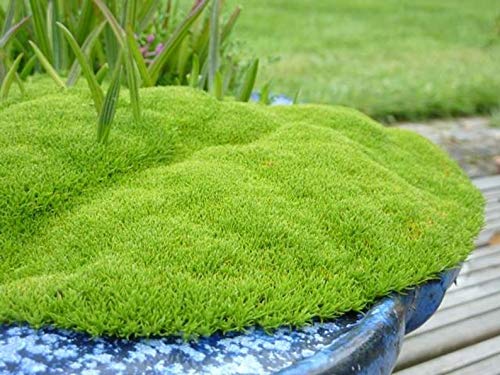 So what is the meaning of Scleranthus?
Scleranthus is a moss herb, and it is also found in the Bach Flower Remedy. It is used to balance yourself when you simply just can't make a decision when you have many alternatives or you don't know where to go or what to do. We believe that doing yoga will help us get balanced. That's why we called it Scleranthus Aerial Yoga.
Fun Fact: Scleranthus herb is found in Africa, Europe, Asia, and Australia.
Join us in our yoga studio, it's ample and we follow covid safety protocol, and you'll relax, workout, & have fun!! Embrace your inner child and take an aerial class training course or private class with me. You will definitely LOVE it.
What are you waiting for!?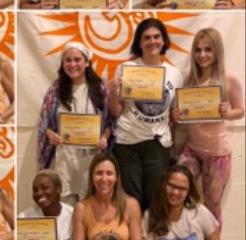 Private Classes
ALL MY CLASSES ARE PRIVATE, IN YOUR HOME. I GO TO YOU AND TEACH YOU EVERYTHING SLOWLY UNTIL YOU BEGIN TO DO THINGS YOURSELF WHICH IS ALWAYS THE BEST FEELING. DO NOT WORRY IF YOU HAVE NEVER TRIED THIS. WE TEACH FROM TODDLERS TO 80 YEARS.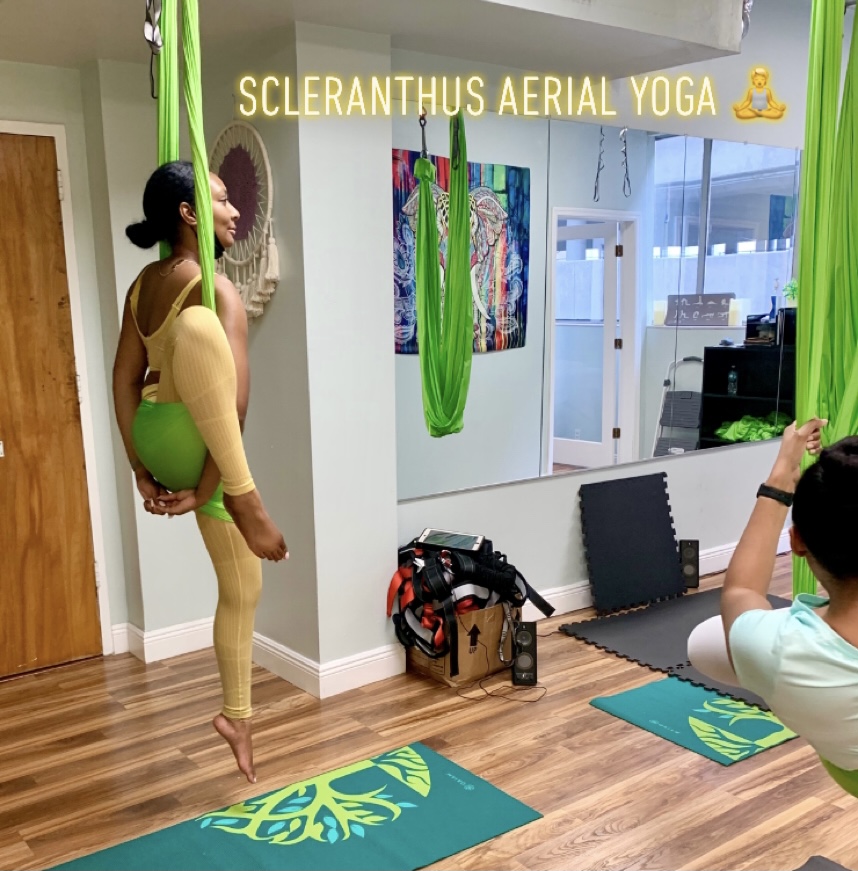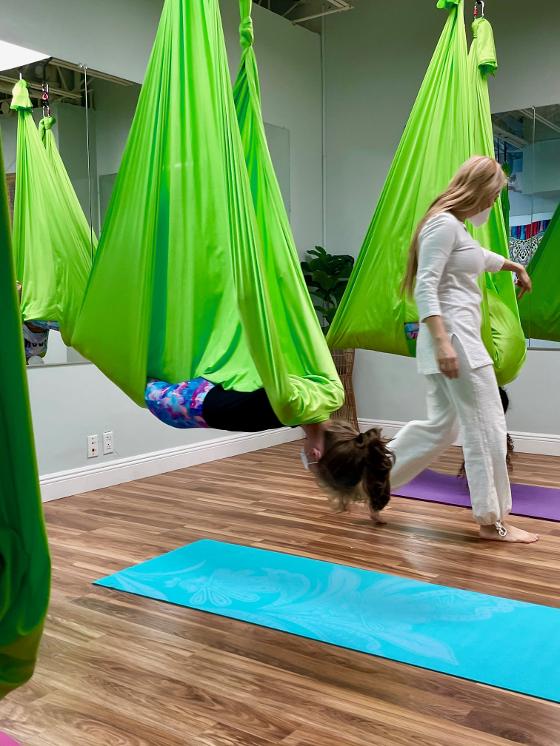 Should you have any questions, may you please contact me via email and we will be more than happy to help.
Scientific research states that aerial Yoga specifically helps with depression, anxiety, mood swings due to the fact when we invert our body and we work with inversion poses / stretches, it helps our mind balance our neurotransmitters that some of us either have too many or too less.
There is another research that states it helps athletes perform better at baseball or basketball or whatever sport. We have had a few baseball and basketball athletes come to our studio because of its benefits.
Aerial yoga is such a great practice and everyone should experience it. It brings out your inner child. It's a pretty nice.
Pricing Plans
We offer private lessons only.
Please contact us for more information.
We go to your home, set up and practice yoga together and in a private setting, free of worries. Finalizing with a sound bowl bath.

Schedule An amazing aerial yoga session.
We also have private retreats and group retreats. More info to come.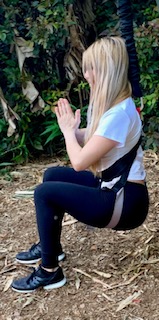 Private aerial Hoop yoga Lesson
or
Private AErial yoga (faBric silks) Lesson
or
both
$190.50/class
1.5 hours
or $660 for 4 classes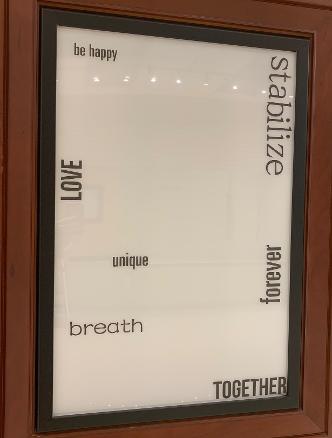 Private Traditional Yogas Lesson
Ground/Kundalini Yoga
$65.50/class
45 minutes .
space is limited!
We also raise money to feed homeless in Miami.
thank you
Please call or email us if you have a coupon.
must use package within 6 months of purchase
expires after 6 months
(except for covid-19 purposes)
Yogic Sutra
"By cultivating attitudes of friendliness toward the happy, compassion for the unhappy, delight in the virtuous, and disregard toward the wicked, the mind-stuff retains its undisturbed calmness" Pantanjali
__________________________________________________________________________________________
Our Instructor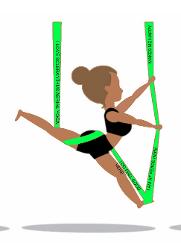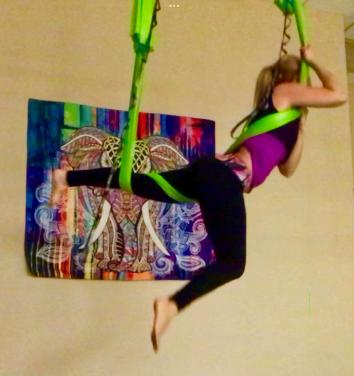 May D.C.
A.K.A. MAYDAY
She is Latina / middle east background. She has been practicing yoga since teenage years and is a Registered Yoga Teacher (E-RYT) with Yoga Alliance, which acknowledges the completion of yoga training. She lived in a yoga sanctuary for a month as she learned all the asanas and practiced pranayama to center the body and mind. In addition, she is certified in: Aerial Yoga, Kids Yoga, Special-Needs Yoga, Aerial Hoop, and Kundalini Yoga. She's BLS/CPR certified, has completed three bachelors: Management, Biochemistry, and Interdisciplinary, AA in Mathematics, and loves philanthropy. In her college years, she was a CHEM Pal tutor where she has her own class weekly with 20-30 students and tutored chemistry for 2 years for the Chemistry Department at FIU. She also was part of the PLTL program where she led a small class of 12 students and facilitated the learning of biology for 2 years and in addition she was a TA (teacher assistant) for Human Anatomy for both lecture (350 students) and lab (35 students), also for 2 years for the Biology Department at FIU. She has a passion for science and loves to educate students into STEM fields and has participated in STEM speeches. In addition, she is OSHA, HIPAA, HIV/AIDS certified and has worked as a field researcher with Medical Doctors assisting in clinical studies for the beauty industry. Moreover she has a minor in Art and her paintings have been displayed at FIU. She is also a certified aesthetician. She says with her knowledge she teaches kids science classes at the summer aerial yoga camp. She also has worked the corporate life as a district manager and account manager.
"Dream big and never accept from anyone that you're not worth it. Life is a journey. Find alternatives and never give up! Can't wait to meet you!" - May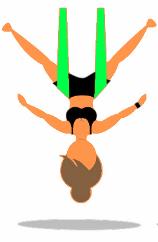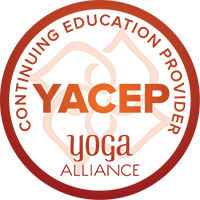 © Copyright Scleranthus Aerial Yoga Studio